TINY & LIGHTWEIGHT SMART CARD READER
Smart Card Reader with size fitting to your wallet, being not just about what is possible, but rather what is useful.
Official e–Residency ID card reader from 2015-2017
Scandinavian design and technological innovation combined with high-quality production from Taiwan.
Carefully engineered
The smallest & lightest smart card reader of its kind on the market for full size (ID1) eID smart card readers.​
Very lightweight (5g)
57mm [ L ]  7.7mm [ H ]  12.56mm [ W ] 
(closest competitors are more than twice the size and weight, e.g. 12.5g & 18.9g).
Plug & Play (USB CCID) - works out of the box.
MacOs®, Windows® and Linux® support.
BUY NOW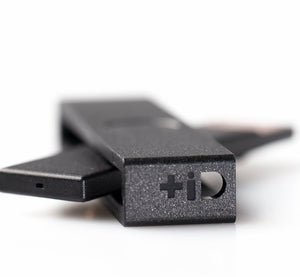 SMART CARD READER WITH UNIQUE DESIGN & FORM FACTOR
Compatible with virtually any smart card and major PC & MAC operating systems. 
*This device is a hardware interface between a plastic card form factor of a Smart Card and a USB port on a computer. It has no capabilities in and of its own.

Product Features
Compatible with any full size smart card (ID1) / Unique design & form / LED Status card detection indicator / Black or White matte finish / ID card firmly attached by unique four point support solution.

Download Drivers
USB CCID - compatible with MacOs, Windows, Linux (Smart Card Reading Speed 3.75Mbps)